Hog Roast Chard is the proud provider of exquisite and aromatic hog roast catering throughout Chard and all surrounding areas. Whether you've heard about our outstanding party catering services through word of mouth, by experiencing our best-in-class services at a recent event or celebration, or by simply searching online, we know that you'll have questions about how we can make your party catering dreams come true.
With more than a decade of dedicated experience, Hog Roast Chard is ready to listen to your plans and work with you in creating a flavourful and memorable group dining experience.
Hog Roast Chard – Our Services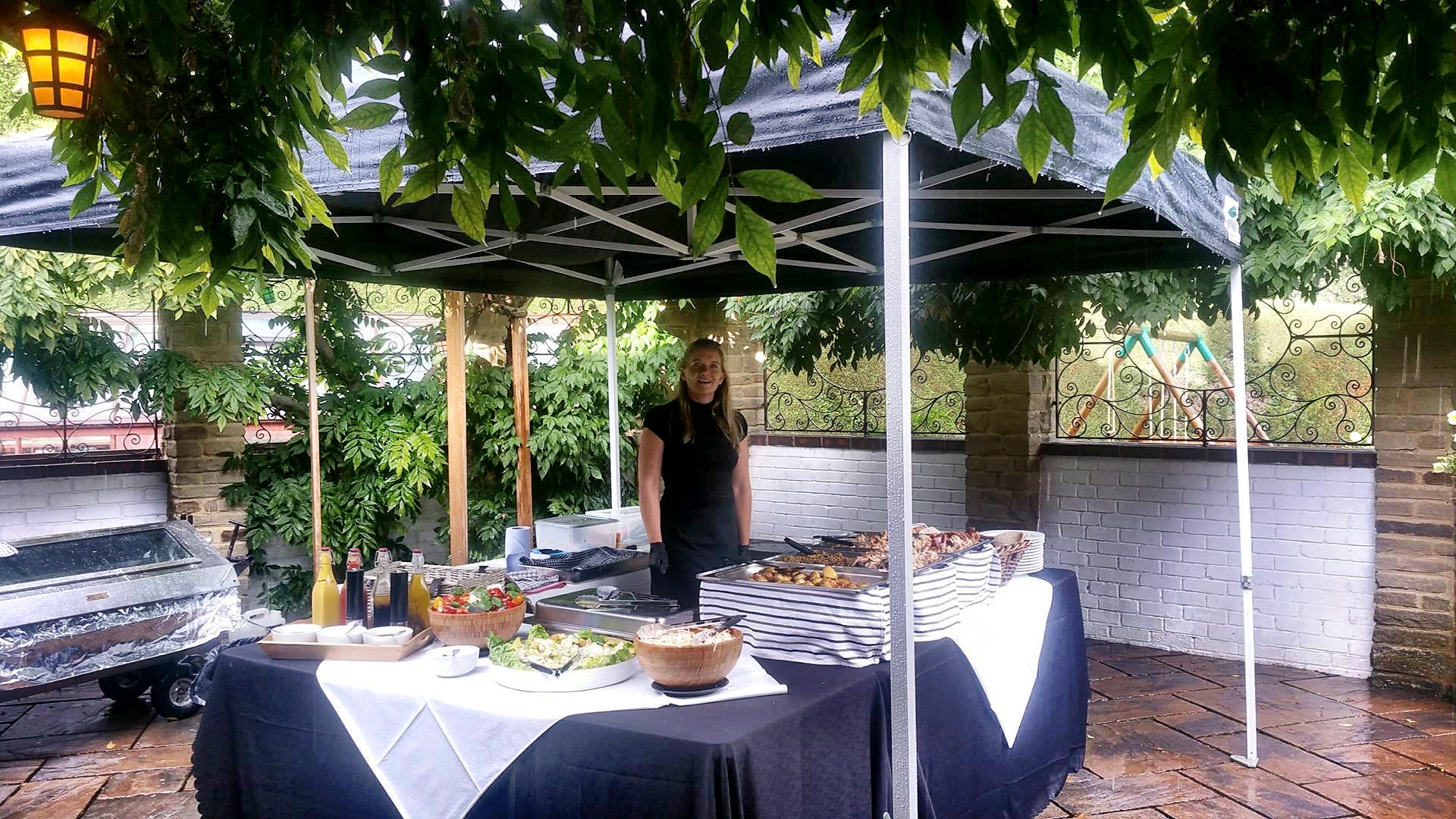 Hog Roast Chard is proud to deliver the kind of service that exceeds the expectations of all our clients. We begin by listening to your ideas and specifications, adding our own expertise and suggestions along the way. From the moment your guests arrive and experience the alluring aromas of slowly roasting hog meat, until the moment they leave with clean plates and a smile on their faces, we will take care of everything.
Our Hog Roast Chard services include:
Drinks reception – Relax and enjoy your day with a little well-presented help from our friendly reception staff. We'll greet your guests in style with your choice of drinks and hors d'oeuvres.
Professional table service – Why not opt for our professional table service – we'll bring the food to your table, avoiding all of those long and winding buffet queues with children running riot.
Tailored menu – Our tailored menu options truly put you in control of your day. Mix and match between our set menus or add ingredients of your own choosing – we'll make it happen.
Local Ingredients
Who's the number one hog roast catering company in Chard? We are. Who's number two? Who cares. Part of being the best means providing the best possible service, which includes sourcing the juiciest and most flavourful local ingredients from local trusted suppliers. We have built a strong working relationship with local farms and other suppliers of fresh produce, meaning that when you choose Hog Roast Chard to cater for your next event or celebration, you benefit from our years of experience. Speak to our staff today and begin to excited by the mouth-watering seasonal meats and vegetables on offer in our area.
Expand Your Menu with Hog Roast Chard
Not every hog roast menu needs to begin and end with the possibilities of the hog roast oven. Our machines are built to accommodate accessories that can expand your menu options.
BBQ Grill – Menu expansion has never been easier with a little help from our BBQ grill accessory. Treat your guests to hotdogs and burgers etc. between main courses.
Spit Roast – Our expertly designed spit roast is capable of roasting up to 36 large chickens at a time – why not get creative with your menu expansion and try legs of lamb, beef, and even fish.
Speak to us today to discover how our hog roast machine accessories can give you the menu expansion possibilities and inspiration that you need.